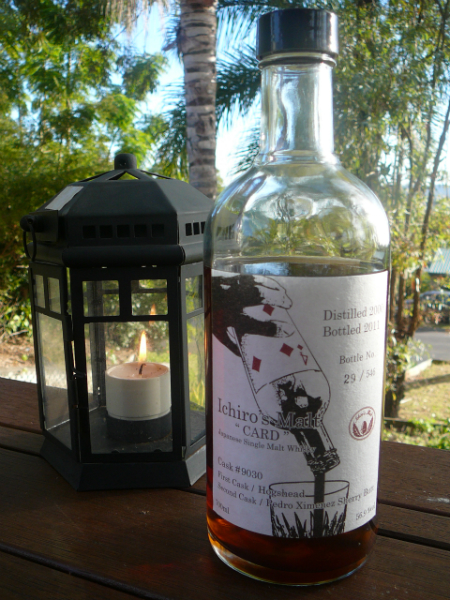 Nose: Blood oranges, raisins, burnt toast, forest floor, menthol with some trailing struck match.
Palate: Mixed peel. menthol, blood oranges, a slight soapyness, cloves. A little dry oak and struck match.
Finish: Short-medium on mixed peel, dry oak, forest floor and again the trailing struck match. Seems a little immature/unresolved.
Last Word: In my experience, sherry cask finished Ichiro's Malts are the least successful.
79/100