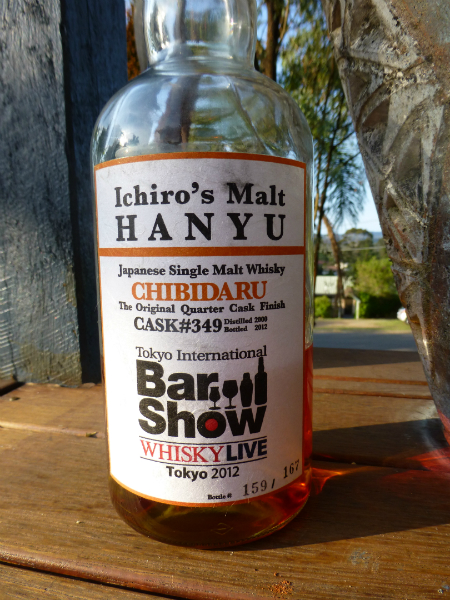 Nose: Has some elements that I find in a lot of in Hanyu such as fragrant wood/incense, but also fresh-baked rhubarb and apple pie, brown shoe polish, beef kebabs with capsicum, caramels, toasted oak, anise. hubba bubba. As they say in New Zealand, 'Choice Bro'!
Palate: Yummy! There's a fragrant element and a balance between the sweet, meaty and woody elements on the nose, including some cinnamon-dusted doughnuts. Well crafted.
Finish: Warming and palate coating.
Last Word: I hope Akuto-san has some more of these "Chibidaru" (cute/wee) cask matured whiskies that can be released to the general public. A light that definitely should not be hidden under a bushel.
Rating: 90/100