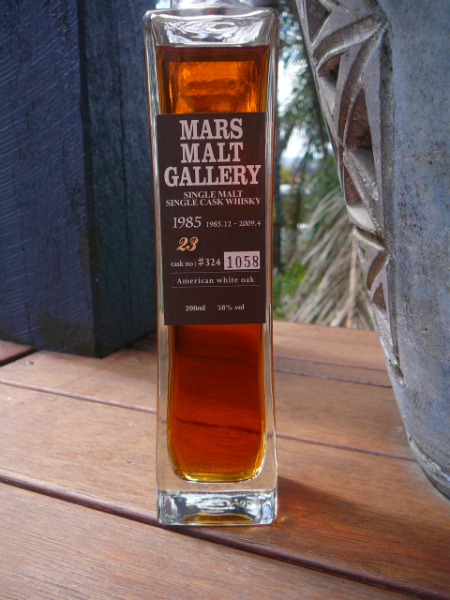 Nose: This one leads with vanilla, toffee and a floral note. Then, strawberries, manuka honey, light oak, maple syrup on flapjacks, stewed plums. Water adds toasted marshmallows
Palate: Chewy toffee, honey on wheat toast, teak, macadamia nut, port, brazil nut, light pipe tobacco, marshmallows, creamed corn, stewed plums. Balanced.
Finish: Medium on burnt toffee, marshmallows, strawberries, macadamias, creamed corn, some drying oak.
Last Word: Excellent. Another fine Mars from an American White Oak Cask.
Rating: 91/100