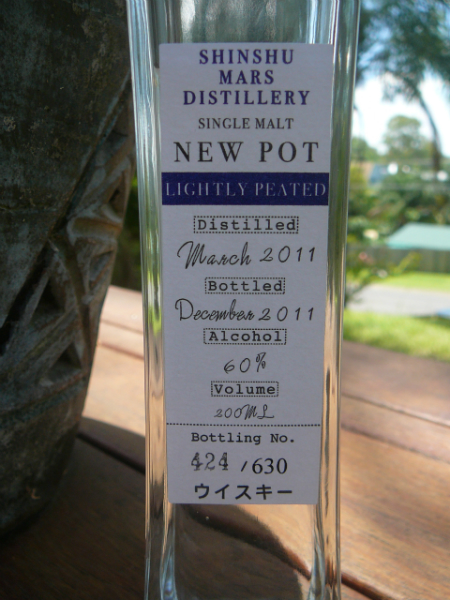 Nose: Again, lots going on with fresh young notes of fish oil, tequila blanco, sump oil, lemon, hops, rubber floor mats, cooked pork fat, light peat.
Palate: Zesty. Salt, chilli spice, candied nuts, lemon sherbert, chocolate, hops, malt. Easily drinkable at 60 per cent. Water flattens the palate.
Finish: Long on chocolate, malt, hops, lemon, peat and ash.
Last Word: As with the heavily peated version, you can tell this is a relatively immature spirit but there are no harsh acetone notes. Very promising and, at this stage, the zesty/spicy palate puts it just ahead of the heavily peated for me.
Rating: 79/100