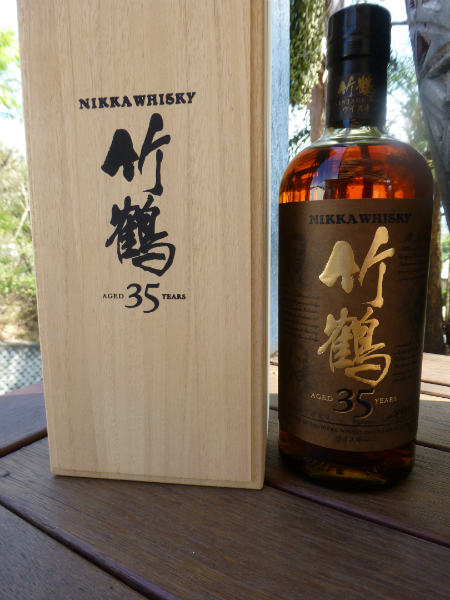 Nose: Elegant yet very expressive. Plush and exotic. Ripe stone fruits, red berries, cinnamon, licorice, sweet orange, old leather chairs, ginger, tinned mango, cantaloupe (a first for me in a whisky), old cognac, faint hint of tar. I really don't find any woodyness on the nose.
Palate: Sweet red grape/berries, vanilla, pipe tobacco, canteloupe, strawberry, creme caramel, glazed orange slices, old cognac and a little salt. Thirty-five years in oak barrels starts to make an impact, adding a drying element but it certainly isn't much of a bother.
Finish: Not long but a lovely balance between fruit, wood, spice, leather and pipe tobacco. This is very different to the 3 others in the Taketsuru range. Some truelly exotic elements add to a wonderful whisky experience. Worth it just for the exquisite nose. Tasting was done from a sample.
Rating: 93/100