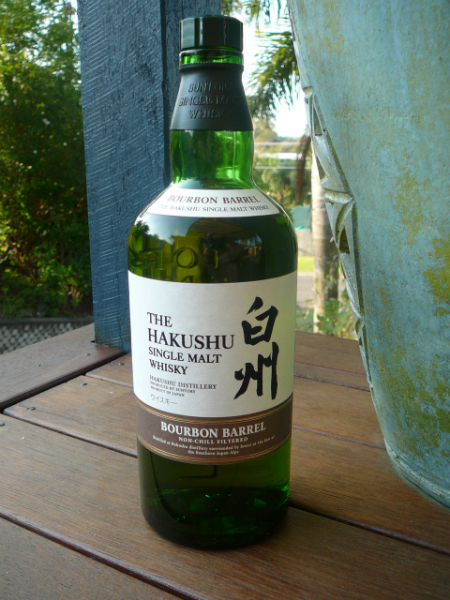 Nose: Fresh oak, pepper, earthy peat, lime juice, soap flakes, cherry blossom, pineapple and a little salt
Palate: Typically clean Hakushu mouth feel. Immediate hit of pepper. Licorice, lime juice, subtle earthy peat, some peanut shell bitterness, strawberry chocolate, menthol.
Finish: Is short-medium on pepper, lime juice, strawberry chocolate then fades to green apples.
Last Word: Think of punchier version of Hakushu 12 with some added sweetness.
Rating: 86/100