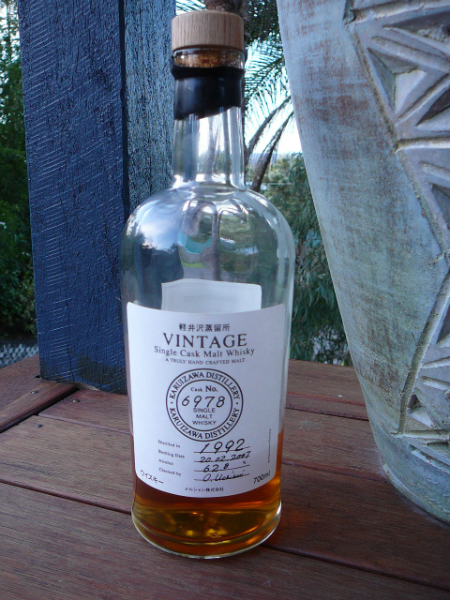 Nose: Some florals, apricot, sherry, golden syrup, vanilla, oak and the ubiquitous varnish. It is balanced from the get go.
Palate: Sweet. You can drink this neat, though it still has loads of punch. In no particular order, it has: florals, oak, sherry, stone fruits, raisins, currants and smoke. Again, very well balanced. With water, the cherry blossoms shine through.
Finish: Long and luscious, with mint, creamy nuts and lovely, trailing smoke and tobacco flavours.
General comment:  A truly excellent Karuizawa that lives up to the hype.
Rating: 92/100