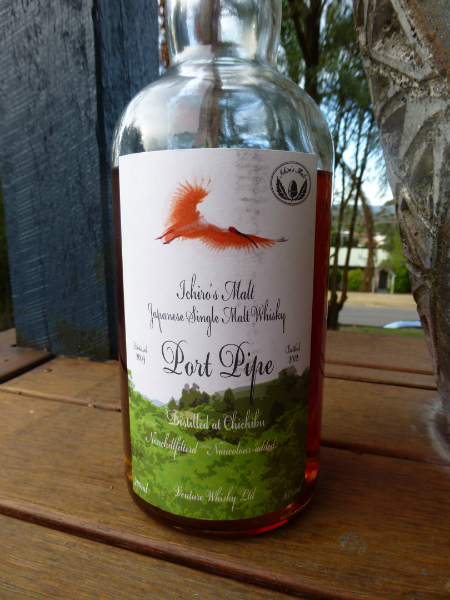 Nose: Thick manuka honey, sap/resin, euchalyptus cough drops, brown sugar, steamed spinach, mixed herbs, caramel, magnolias, white peaches, zinfandel, caramel chews. Water enhances the resin and herbs.
Palate: Wow! Very fruity. White plums, white peaches, brown sugar, blueberry bubblegum, mizunara oak, manuka honey, zinfandel. Water brings out sweet spices and florals.
Finish: Honey, white peaches, zinfandel, white plums, resin/sap, fresh tanned leather. Water lengthens the finish.
Last Word: 3 years old, has to be a misprint! How much longer could this stuff spend in such active casks? My favorite Chichibu so far. A winner!
Rating: 88/100.