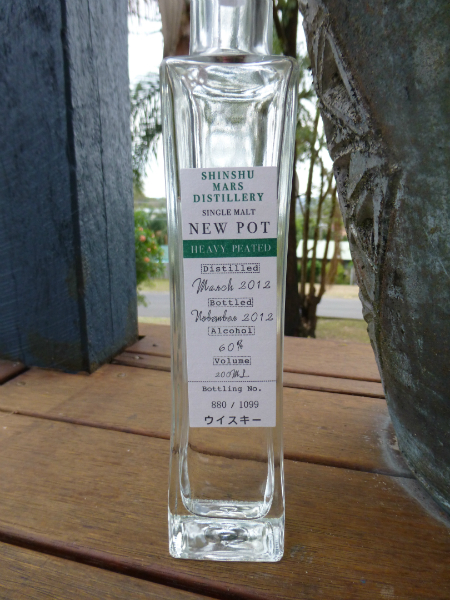 Nose: Very similar to the Mars New Pot Lightly Peated 2011 and Mars New Pot Heavily Peated 2011. Agave, yeast, lime, fresh mowed grass, pumpkin seeds, linseed oil, soda water, shoe polish, ash. Youthful of course, but never harshly acetone.
Palate: Richer mouth feel than the 2011s. Agave, chocolate, ash, sump oil, pepper and a certain tanginess. Something sweet like black plums or black cherries. Again, never harsh. Water brings out a sweet nut element.
Finish: Long on ash, peat, agave, chocolate, peppermint.
Last Word: Shows great potential (as the 2011's did).
Rating: 80/100