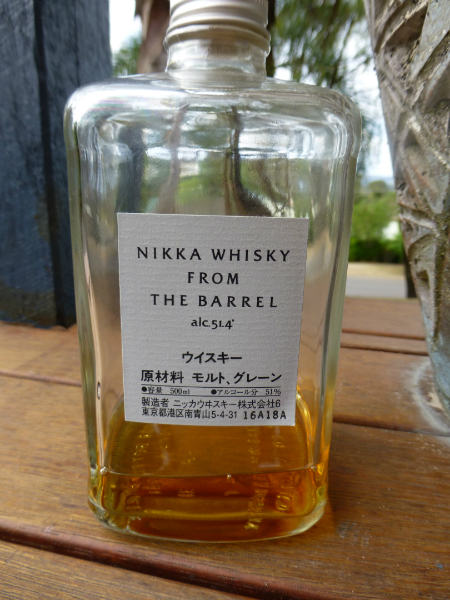 Nose: Typical of many Nikka blends with not a lot of grain influence. Mixed peel, mandarins, malt, oak, apricots, grapefruit, woodstain.
Palate: Maple syrup, mandarins, bubblegum, malt, honey, nuts, sweet spices, oak. Slightly oily.
Finish: Tangy spices, mandarins, bubblegum, nuts and some drying wood.
Last Word: Not quite up to previous batches I've tried before including this 2009 version, which was spicier and felt like a bigger whisky overall.
Rating: 86/100
*Update 11/1/2012. Enjoying the last(large dram) of this bottle and the big spices seem to be concentrating at last. That's more like it.