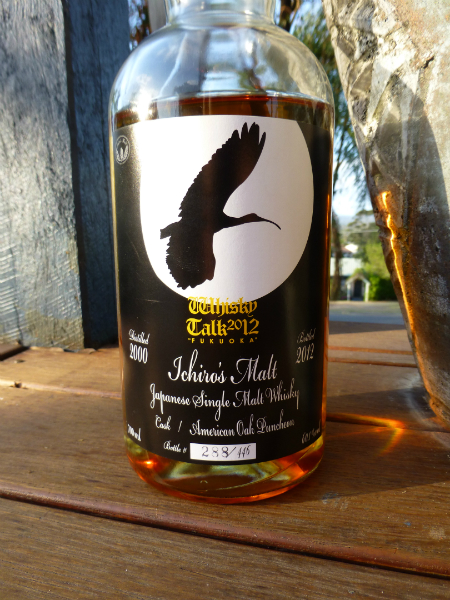 Nose: Honeydew melons, cherry blossoms, fragrant wood, pollen, new leather. Late arrival of vanilla. Delicate but expressive.
Palate: White peaches, honeydew melon, apricots, fragrant wood, sweet spices, new leather, cherry blossoms. Again late vanilla. A little water ramps up the spiciness and adds some creamy nuts. Too much water and the wood starts to dominate.
Finish: Fragrant, sweet, spicy, leathery. Works well together.
Last Word:. My preference is Ichiro's Malts matured in a single cask or two similar cask types such as white oak and bourbon. This is no exception. This one reminds me somewhat of a cask strength Bladnoch or Rosebank with the fragrant wood/wood spice found in most Hanyu's added to the mix.
Rating: 90/100