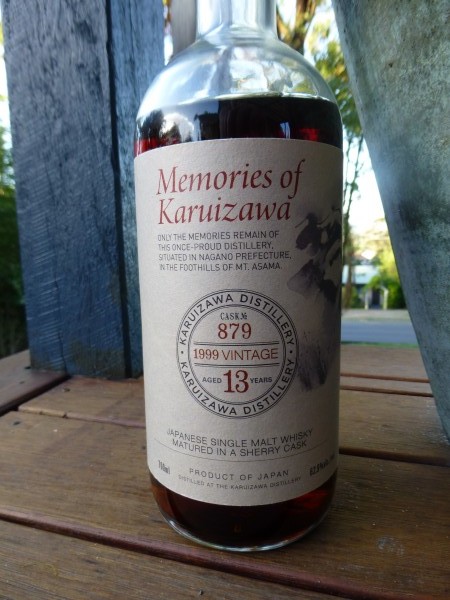 Nose: Kirsch, raisins, beef stock, damp earth, soy sauce, mint sauce, oak, licorice, chicken stock, overripe apricots. Water enhances the earthy notes.
Palate: Dry sherry, damp earth, raisins, soy sauce over spring rolls, beef stock, burnt orange, pepper, nutmeg, blackcurrant jubes. Water brings out tangy orange.
Finish: Soy sauce, chicken stock, kirsch, nutmeg, mushrooms, raisins, pepper.
Last Word: A fine young Karuizawa that is far better than  many of the overpriced, overhyped, sulphur riddled sherry numbers I've tasted from this distillery. Worth seeking out.
Rating: 90/100