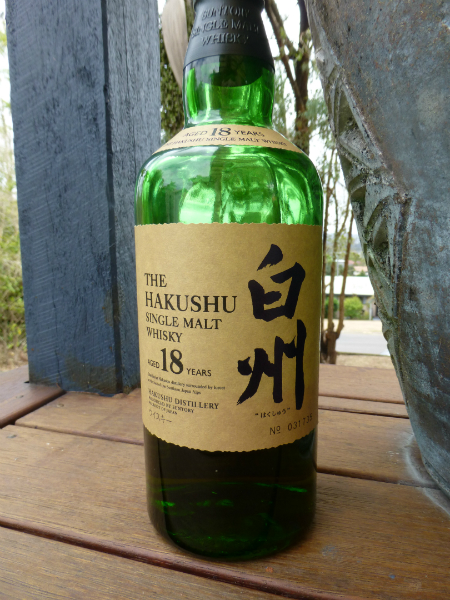 Nose: Sweet pears, caramelized passion fruit, orange, red grapes, typical Hakushu earthy/forest notes. Lime juice, pepper, subtle oak and peat. Light but lovely.
Palate: Clean and fresh. A bit more peat than on the nose. Candied nuts, grilled fish, sweet pears, fresh mushrooms, lime juice, forest floor, cocoa, pepper, menthol.
Finish: Fruity, nutty, earthy, mushrooms and menthol.
Last Word: A well crafted, well balanced dram. Not a whisky to judge on a single sample as this one reveals it's class after at least over 4-5 glasses. A must try even at the extra expense over of the already fine Hakushu 12YO.
Rating: 88/100
*Update 9/Feb/2013. Keeps getting better now 89/100