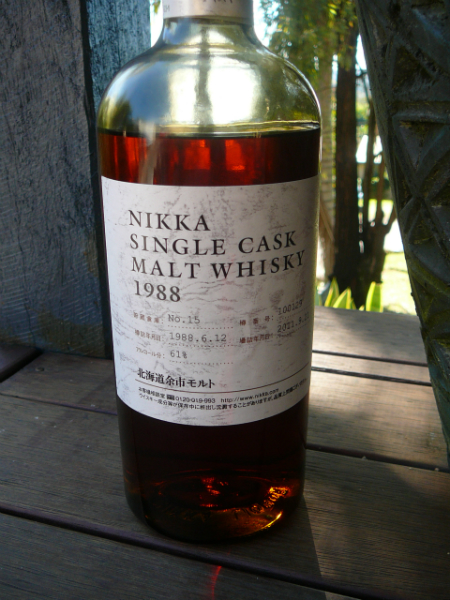 Nose: Meaty. Gravy, beef stock/bovril. Toffee and tobacco. Heavily peated by Japanese standards. Sherry, soy sauce, cow hide, Betadine, pan seared scallops, grilled pork chops, yakitori chicken skin, eucalyptus, teak. Simply reeks of Japan. Yeh baby!
Palate: Stunning. Beef stock, chicken gravy, candied nuts, sherry, earthy and sweet peat. Honey lollipop, marshmallow, cinnamon, nutmeg, stewed rhubarb, peppermint, menthol, coal. Water brings out hot spices, prefer this one neat. Perfect mouth feel for my tastes.
Finish: Long! The sweet and peaty elements in perfect balance.
Last Work: Brilliant! More heavily peated Yoichi please Nikka.
Rating: 94/100