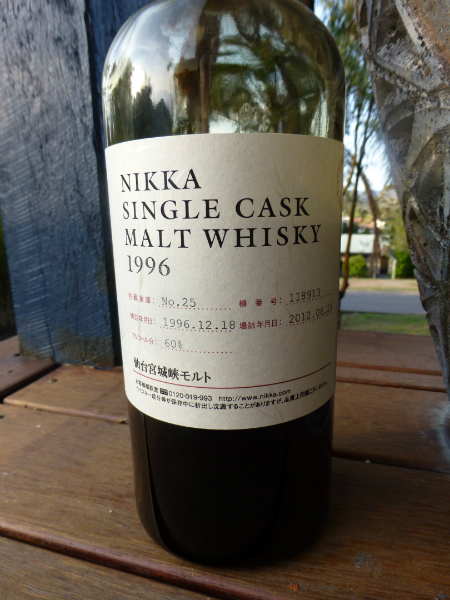 Nose: Bovril, Horlicks, kirsch and the black forest cake it's drizzled over. Thick and concentrated with a meaty element balancing out the sweetness. Burnt orange jus. A kind of fizzy Cola/Fanta mix. Clings to the nasal passages. Dried apricots, beef and veggie stew, dry sherry, vegemite, duck fat fries.
Palate: Bang! All the flavors of the palate but errs on the meaty side. Some sugar coated mint jubes. Very concentrated. Water enhances the sweeter elements and ups the mint level.
Finish: Very long. Meaty, minty, black cherries, chocolate, dry sherry, orange.
Last Word: This one sits on a razor's edge. I swear, one more day in this cask and it becomes a sulpur bomb. As it stands, this is my favorite Miyagikyo so far.
Rating: 92/100