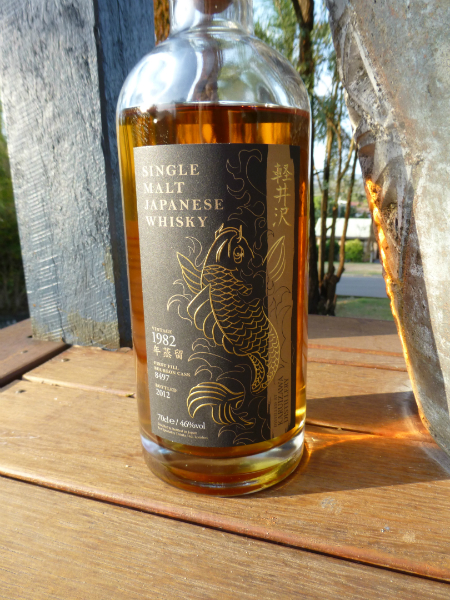 Nose: Vanilla, banana, toffee, grapefruit, apple. Some burnt rubber and floor polish.
Palate: Pretty hard to get passed the burnt rubber without adding water. Also fairly bitter. With quite a bit of water, grapefruit, a little apricot jam, toffee, banana, licorice and ash.
Finish: Burnt rubber and bitter elements dominate. Ends with some ashy dryness.
Last Word: Had this open for about 4 months now and it seems to be falling apart.
Rating: 70/100(just).