Ah Kirin. A Pariah amongst Japanese companies in the eyes of many whisky enthusiasts. Yep, the company that owned and stopped production at Karuizawa. Kirin, the company that would not sell that distillery to certain interested parties. So what else do we know about Kirin? They make whisky, have been doing so for awhile, and you know what…..they make some pretty good stuff! Without going into a full history, there was a time up until 2002 where Kirin was in partnership with Seagram. This often meant that Kirin whiskies where blended with whiskies from other countries. Photo below.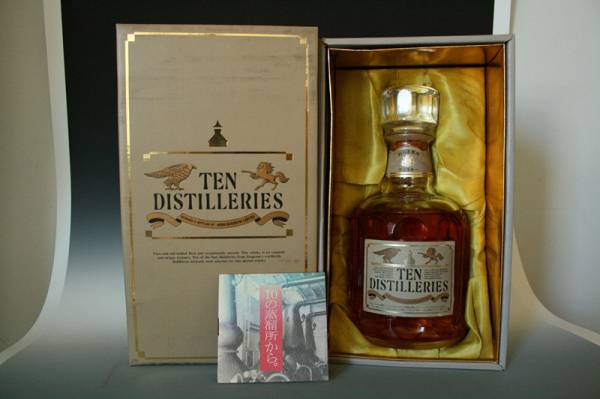 Kirin's purely Japanese production does have a unique house style amongst Japanese whisky produces. You will get the idea if you look at a few of the following reviews. Kirin 20th Anniversary Pure Malt, Kirin Crescent Blend, Kirin Evermore 2002. I once described this taste to an whisky acquaintance in the US and he wrote that it sounded somewhat like bourbon with a high rye content. As for myself, I wouldn't mistake it for anything but whisky but I got the comparison. What I have found is that the higher the percentage of 'outside whisky' used in Kirin's blends, the less the house style shines through so an easy way to tell. The Kirin Single Malt 18YO holds it's own against the same age bottling's from Yamazaki and Hakushu and the aforementioned 20th Anniversary Pure Malt is one of my favorite Japanese whiskies.
So in summary, these Kirin whiskies are well worth trying in my opinion.