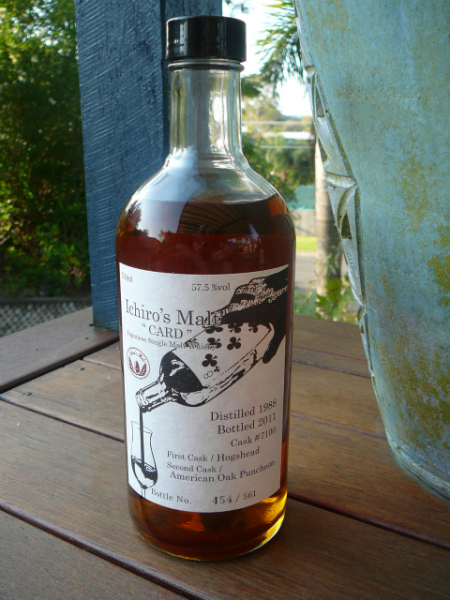 Nose: Pepper, nutmeg. oregano, cloves, overripe peaches, brazil nuts, marmalade, mixed peel, medium peat. Water adds a wild flower note.
Palate: Cocoa, coconut, brazil nuts, pepper, stewed apples, salt and medium peating. Water helps define these flavors and ramps up the hot spices.
Finish: Good length on cocoa, coconut, hot spices, eucalyptus, peat and a mineral element.
Last Word: The balance between heat, sweet and peat is a winner.
Rating:92/100