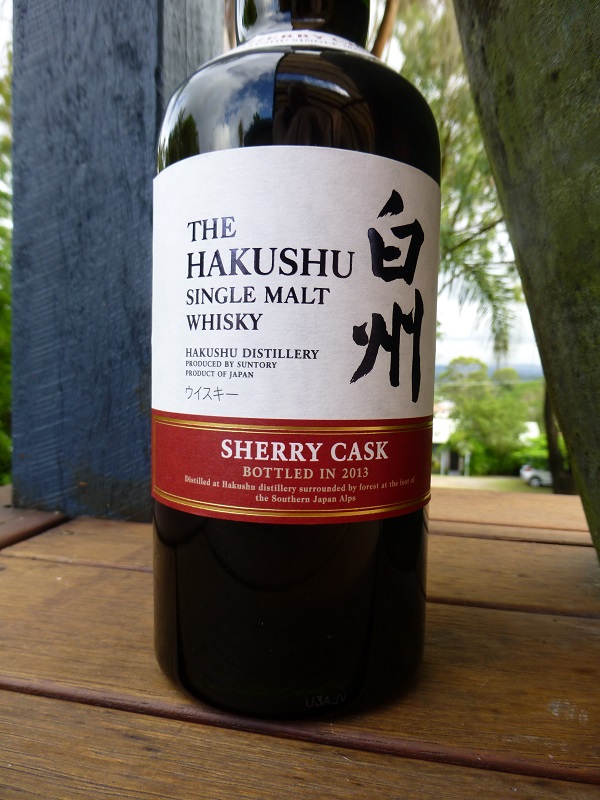 Nose: Raisins, figs, new tanned leather, candied orange slices, demerara rum, nutmeg, sweet tobacco, cloves and some earthiness. Pretty much what I expected.
Palate: Juicy. Plums, raisins, orange chocolate, coffee, cocoa, nutmeg, pepper, demerara rum, cloves. The earthiness again but not as prominent as many a Hakushu. Light, clean body.
Finish Short and clean. Raisins, chocolate, plums, orange peel, some gentle spiciness, a little dry then quite a hit of tinned passion fruit.
Last Word: Well balanced sherry cask whisky with lots of typical Suntory sherry cask notes and flavors but lacks the wow factor.
Rating: 87/10
*For an alternate review check out Whiskies R Us