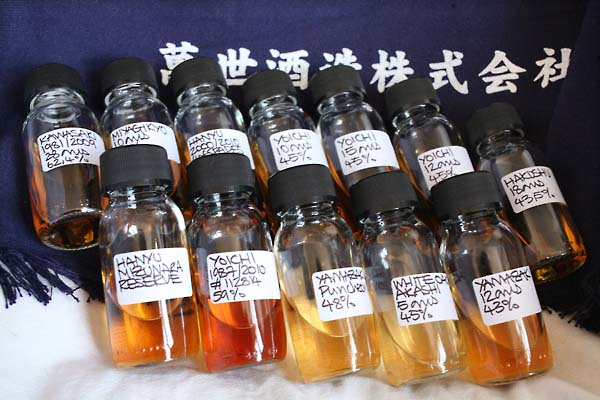 On various whisky forums there is often much debate/finger pointing/conjecture, about whisky blogs and whisky samples. Mostly around who is getting freebee's and what repercussions this has for objectivity or even the ability to write accurate notes from sometimes very small samples.
So to set the record straight, here at The Japanese Whisky Review I will confirm the following:
The closest I have ever had to receiving free samples comes in 3 parts.
I received a sample to go with a very expensive bottle I bought once. This may happen again, but only when I have purchased a full bottle. I wrote notes on this site from this sample.
I enjoyed tasting some samples at a bar once and then went out with the owner to another bar where I picked up the tab for food, whisky and cab fare. I only wrote tasting notes for this site on one of the samples(which I subsequently bought a bottle of).
I have swapped a small amount samples, often sending more than I have received and of greater rarity.
I buy 99% of my samples from whiskysamples. So when you read at the bottom of a review, notes taken from a purchased sample, 99% of the time, this is where I bought it from.
So why don't I solicit samples? Because I believe it is the only way to remain totally objective when writing tasting notes. I am a Japanese Whisky Enthusiast pure and simple, just like my readers, putting my hand in my pocket to support a passion that I love, just like they do.