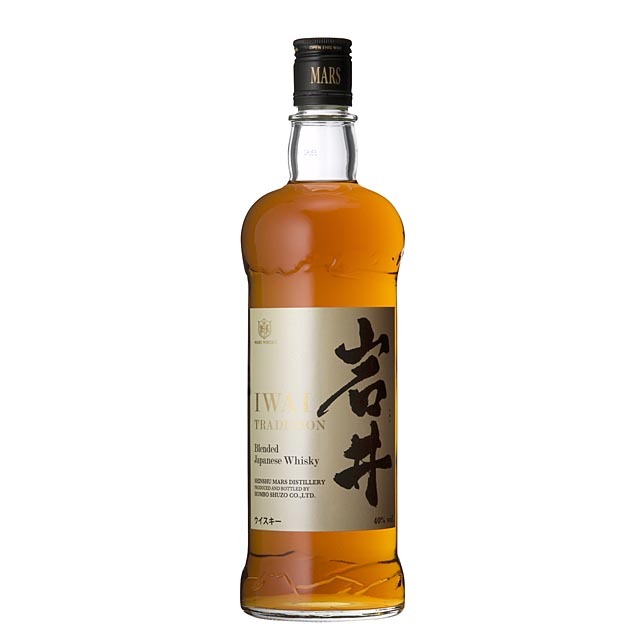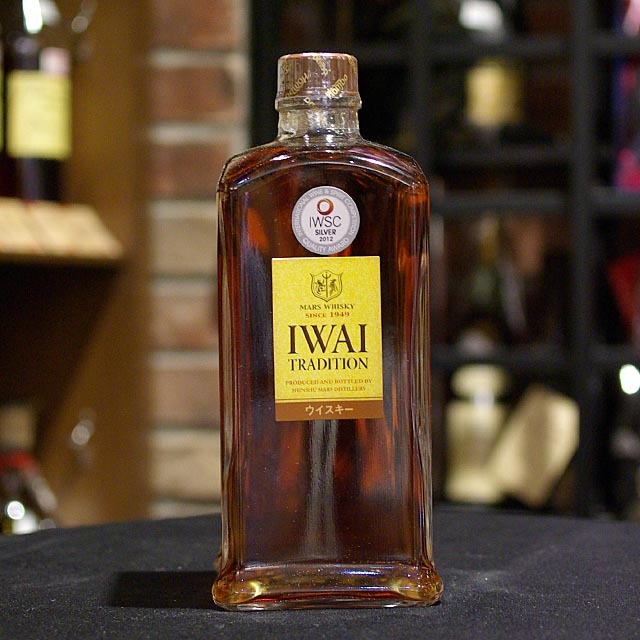 Hombo Shuzo(Mars Whisky), release of new bottling's continues this week. Well, in the case of this particular bottling it's a repackaging and with Mars now receiving some well deserved exposure both domestically and internationally and a wider retail distribution(in Japan), more good news for the vibrancy of the Japanese whisky scene. The Awai Tradition is a malt and grain blend and a nice one at that. Retail price Y1850 for a 720ml bottle. There are still some of the old bottle style stock being sold side by side, same price, same bottle size. Here's my review of the original bottle style which also won a IWSC Silver Medal in 2012.
Mars Iwai Tradition 720ml 40%abv.
Nose: Thick Manuka honey. Soft oak, sweet orange peel, dry sherry and toffee.
Palate: Manuka honey, raisins, all spice, dry sherry, toffee and a little smoke. Mouth coating.
Finish: Short on honey, toffee, oak, butter, sherry and gentle spices. Errs on the side of malt rather than grain.
Last Word: A great session whisky, I've already polished off 3 bottles.
Rating: 82/100