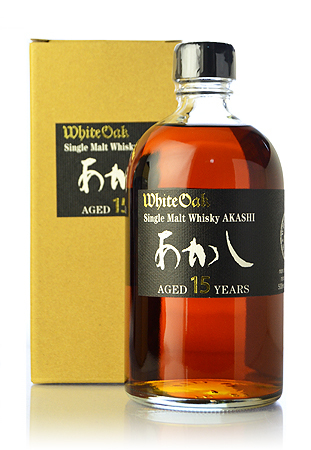 The little White Oak Distillery has released it's oldest expression yet. A 15 year old single malt that spent 12.5 years in Spanish Oak Sherry Casks then 2.5 years in Japanese Konara(Quercus Serrata) Oak Casks. Of course you are all familiar with Konara Oak aren't you? Yeh thought not, me either. This is the first time that I know of, that this type of Japanese Oak Cask has been used to mature whisky. That fact alone makes this particular bottling a fascinating proposition.
Priced at Y10500 for a 500ml bottled and with an outrun of 795 bottles. I'm also glad to see that White Oak is sticking to it's guns with their single cask releases and botting this one Non Chilled Filtered and No Artificial Coloring.
There seems to be a very small allocation for each of the retailers in Japan that stock this whisky, so if you see it and your keen on a bottle, they who hesitate most likely will miss out.