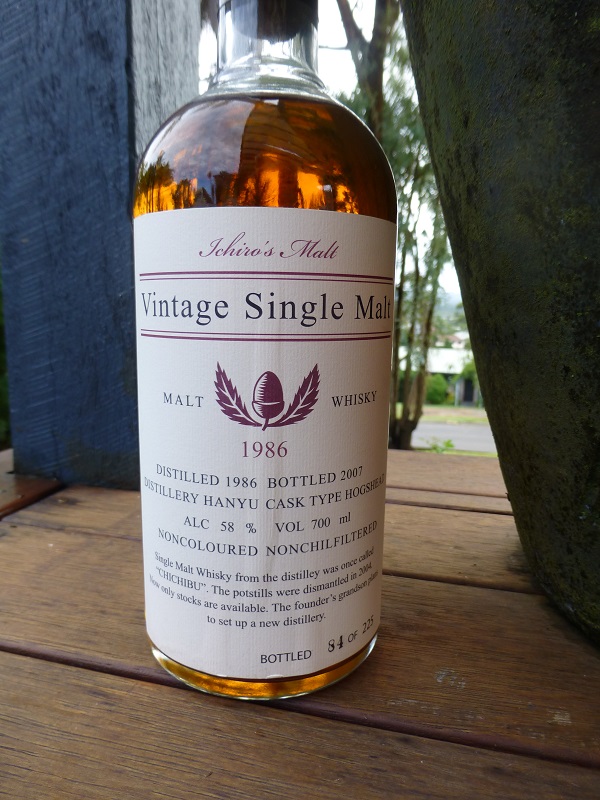 Nose: Cantaloupe, white peach, licorice, strawberry flan, touch of burnt orange. After about 5 minutes some mild peat and dried seaweed.
Palate: Toffee, vanilla, licorice, camphor oil, white peach, burnt orange jus, nutmeg, marzipan and a little peat. Quite oily.
Finish: Burnt orange jus, toffee, licorice, peat, marzipan, the oily element continues and the vanilla returns on the finish with a little water added.
Last Word: Quite a brute really. There is an ever present base spirit element that diminishes the whole experience a few notches.
Rating: 87/100