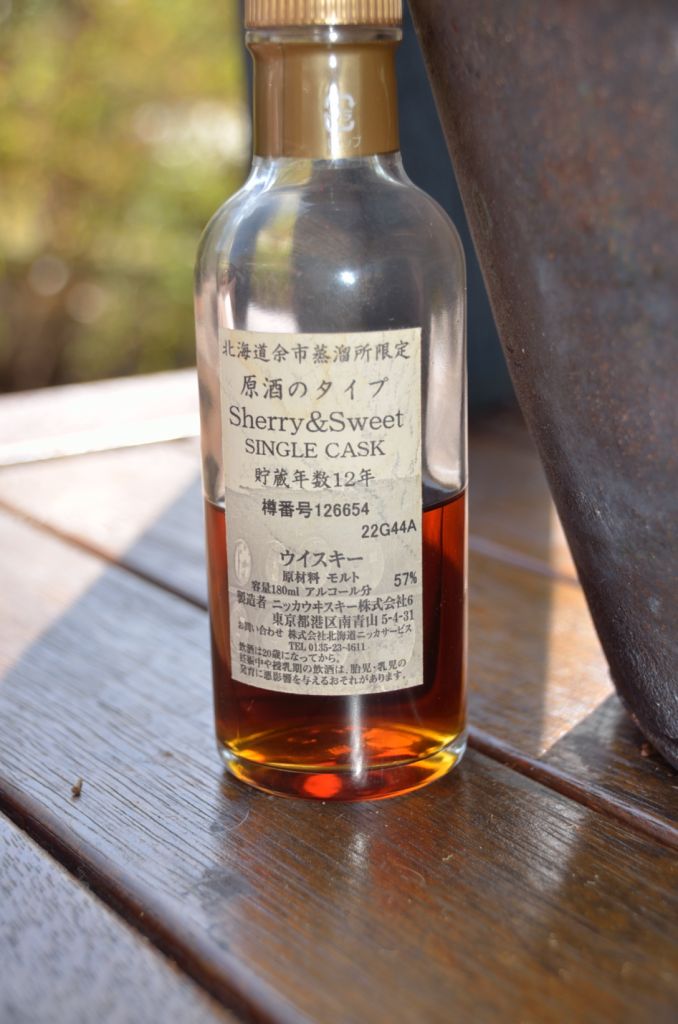 Nose: Pecan pie, stewed rhubarb, overripe peaches, orange liqueur, earthy sherry, luscious dried fruits, almond nugget. Water makes this more musty/earthy.
Palate: Nutmeg, almond nugget, tangy dried fruits, salt and pepper, drying oak. Water adds orange and enhances the tangy dried fruits.
Finish: Nugget, cocoa, dried fruits, nutmeg, earthy, a little ash and drying oak.
Last Word: Sherry and not that sweet.
Rating: 88/100