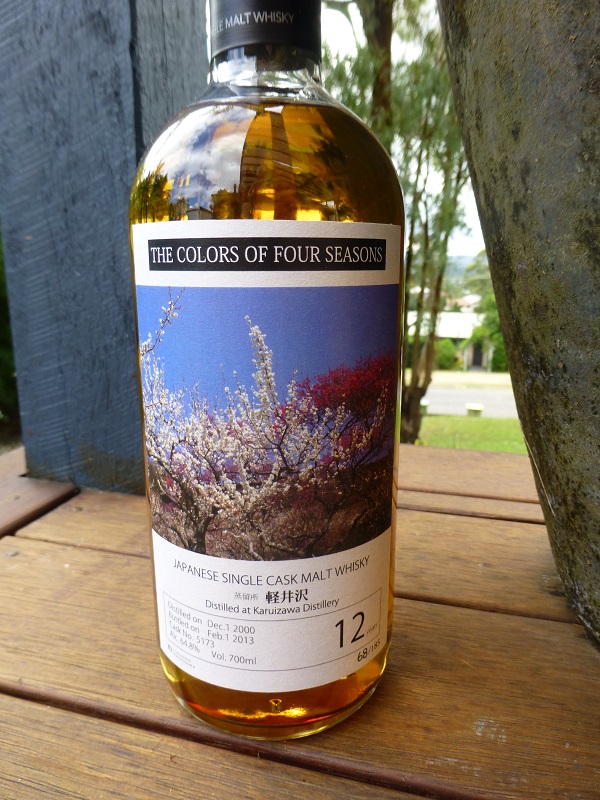 Nose: Eggnog, toffee, key lime pie, lemon drops, barley, overripe pineapple, wood chips, papaya. Water adds apricot jam.
Palate: Honey smacks, fruit loops, toffee, wood chips, lemon fizz, honey yoghurt. Water brings our nougat and pineapple lumps. Smooth enough even without adding H20.
Finish: Shortish on apricot jam, pineapple lumps, barley and wood chips.
Last Word: Would have cracked 90 points I reckon with a stronger finish. At any rate a lot better/more interesting than most of those simple sulphur ridden sherry Karuizawa numbers that are overhyped in certain circles. Yes I'll tell you how I really feel ; )
Rating: 88/100
*Note – Cork warning. I keep all my bottles upright of course but the cheap cork that came with this bottle has already cracked in 2 and I may have opened this 10 times at most. Not good enough!