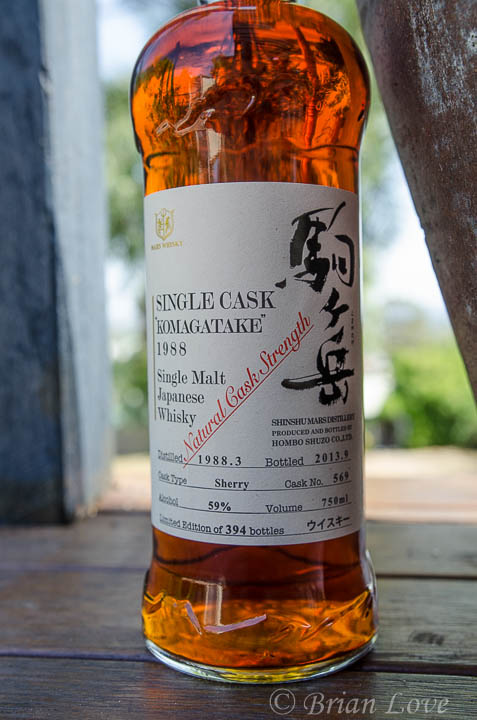 Nose: Dry sherry, cocoa, cherry ripes, dried fruits, madeira, mixed peel, apricot jam, charred oak barrels. Water adds white pepper.
Palate: Cocoa, apricots, nutmeg, dried fruits, orange lifesavers, madeira cake, ginger bread, oak. Water adds some, fresh ginger, cola and praline.
Finish: Madeira, candied nuts, dried fruits, nutmeg, ginger bread, pepper, charred barrels.
Last Word: Old school sherry cask whisky. Think of a cask strength Macallan from yesteryear. What, no Christmas cake you say. It would have been a cliché if I had noted that. At any rate, this is excellent.
Rating: 92/100