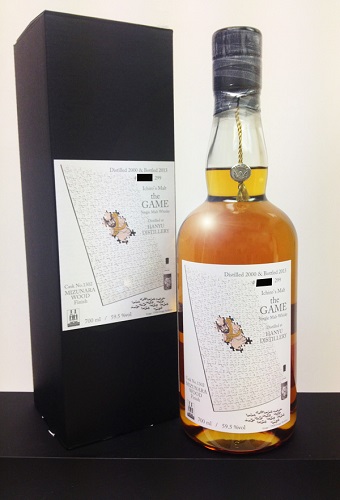 Nose: Screams Hanyu. Stewed apples, ripe apricots, currents, Japanese temples, strawberry jam, smooth oak.
Palate: Follows the nose closely and adds blueberries, maple syrup, honey, macadamias, nougat, custard powder, all-spice. Every sip a delight.
Finish: Incense, stewed fruits, blueberries, macadamias, all-spice, Wurthers Originals.
Last Word: Another excellent Hanyu from the Final Vintage. An expressive whisky, I only needed 15-20mls to write up the tasting notes. Very much reminiscent of Ichiro's Malt The Game 2nd Edition.
Rating: 91/100
**Sample courtesy of Clint over at Whiskies R Us.