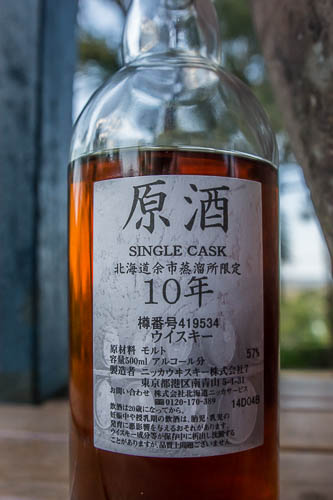 Nose: Massively fruity! Nectarines, white peaches, dates, papaya, blackcurrants, leather, tobacco, a little oak and wood stain. Water adds toffee.
Palate: Again huge fruitiness. Nectarines, peaches, apricots, papaya. Leather, tobacco, toffee, pepper, wet forest logs. Water adds nougat, cherries and enhances the drier elements of tobacco and leather.
Finish: Long! The impression of the flavors lasted for 12 hours plus.
Last Word: I know at least a few readers have tried these Taradeshi Genshu(distillery only) 10 year olds and have been impressed. This one maintains that high standard.
Rating: 90/100