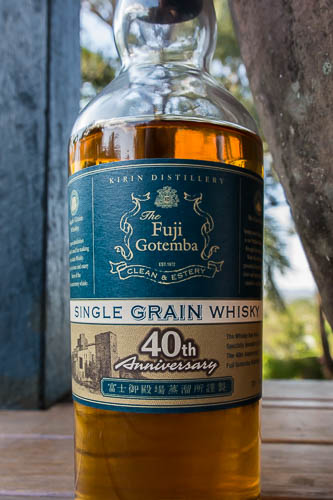 Nose: Gentle notes of bees wax, butterscotch, butter menthols, creamed corn, raisins, grapefruit.
Palate: Immediately spicy. Cloves, oregano, pepper, paprika, salt. Also creamed corn, stewed apples, maple syrup, cashews, ginger ale, butter menthols.
Finish: Fairly short considering the spiciness of the palate. Fades on creamed corn, stewed apples, cashews and butter menthols.
Last Word: A decent grain whisky when the mood strikes for something a little different. The short finish is disappointing after the punchy palate.
Rating: 80/100