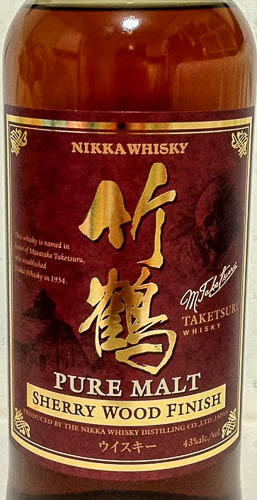 Nose: Maltesers, caramel, oak, lacquer, dried fruits. Very gentle.
Palate: This is where things step up a few notches over the Taketsuru 12YO(I haven't tried the standard NAS). Lots of juicy dried fruits, malt, quite a some pepper, sugared orange slices, and in lesser measure sherry, cloves and paprika. The oak is subdued.
Finish: Dried fruits, sugared orange slices, sherry, young tawny port and some decent length.
Last Word: Not amazingly complex but well balanced, the extra punch offered by the sherry cask finish is a welcome addition. Nose is a bit soft for my liking however.
Rating: 83/100
*Sample courtesy of Clint at Whiskies R Us