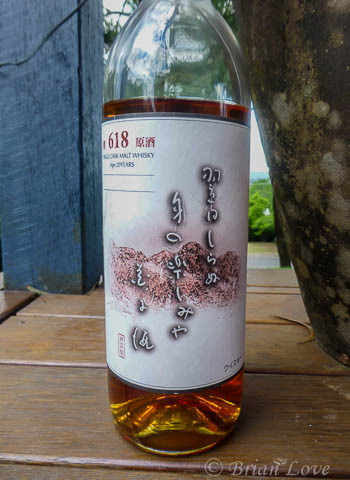 Nose: Big hit of banana to start. Pineapple, peaches, butterscotch, walnuts, sawdust, honeyed porridge, guava, papaya, caramel, oak. Water adds and incense/sweet tobacco note.
Palate: Hot spices of pepper, cayenne, ginger. Some nuttiness, banana, papaya, salt, sawdust, sweetened pink grapefruit, rum such as Ron Zacapa XO Centenario. Water adds dragon fruit and a nicer balance between heat and sweet.
Finish: Papaya, rum, banana, a mineral element, butter menthols, then drying oak and right at the death pineapple.
Last Word: Another strong AMO cask effort from Mars Shinshu.
Rating: 90/100