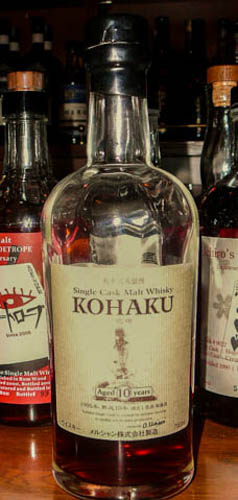 Nose: Leads with a heavy acetone note, wood stain/varnish. Oranges, grapefruit, marmalade, black pepper, spearmint, Dijon mustard, cucumber, peanut shells, burnt sugar cane.
Palate: Immediately more appealing than the nose with the acetone mellowing out. Lots of red grape sweetness, ginger ale, sweetened grapefruit, peanuts, savory shapes biscuits, salt, raisins. Some hot spices rise after a few sips. Adding water brings out some oak and butter menthols.
Finish: Short-medium on red grapes, oak, butter menthols, ginger beer.
Last Word: The heavy acetone notes of the nose diminish an otherwise decent whisky.
Rating: 80/100