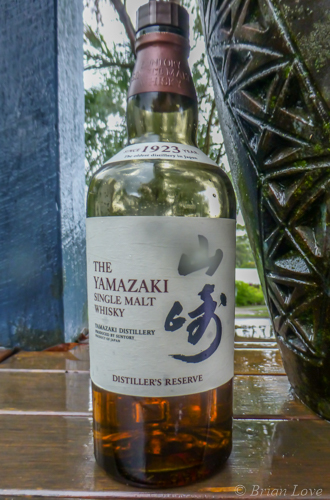 Nose: Oak, caramel, wood spices, ginger bread, figs. Immediately Yamazaki/Japanese whisky if you know what I mean.
Palate: Lovely tangy spiciness. Ginger bread, tobacco, cloves, fig jam, cashews, pepper, cola, oak, cocoa, peanut butter. Tasty!
Finish: Medium length on oak, oak, cocoa, ginger bread, fig jam, tobacco and peanut butter.
Last Word:: For mine easily the most successful of the no age statement replacement single malt bottling's from Nikka and Suntory. This is my 3rd bottle in the last 12 months and I have been very satisfied each time. Happy enough to have this as a subsitute for the 12YO at about 20-30 bucks less.
Rating: 85/100