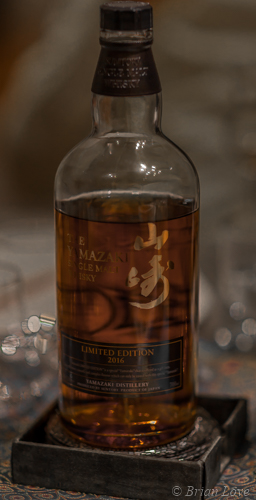 Nose: Raisins, figs, toffee, oak, cloves, cinnamon, custard apple, pepper, ginger bread, marmalade. A real pleasure to nose! Palate: Salt, cloves, marmalade, mixed nuts, candied nuts, toffee, Arnott's savory shapes biscuits, raisins, figs. Very well balanced.
Finish: A bit of a let down after the nose and palate as it is fairly short. May be down to the 43%abv?
Last Word: Loses points for the weakish finish, but still the best of the Yamazaki Limited Editions of the 3 released so far in my opinion and really is a pleasure to nose and taste.
Rating: 88.5/100