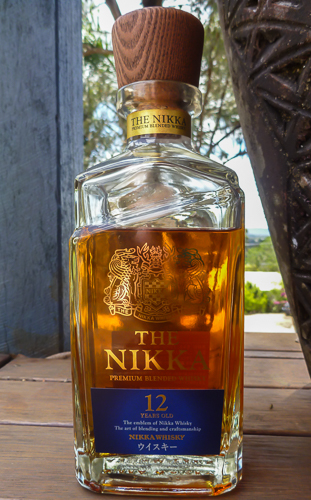 Nose: Tequilaesque pepper, butterscotch, ginger snaps, orange peel, marshmallows, oak, furniture polish.
Palate: Butterscotch, caramel, pepper, nutmeg, ginger snaps, salt oak, cocoa, nougat. A few drops of water brings out malt, juicy apples and pears and reduces the spices a little.
Finish: Oak, nutmeg, cocoa powder, ginger snaps, spearmint. With water green apple and malt.
Last Word: I prefer this with a few drops of water which engenders this whisky with a fresher, more lively character. Being fond of the older Blend of Nikka both the NAS 45% and the 17YO, I was hoping for some Yoichi smoke. None so far but it may develop as the level of liquid in the bottle diminishes. Classy bottle/presentation for a whisky that costs about $45-50 in Japan.
Rating: 83/100