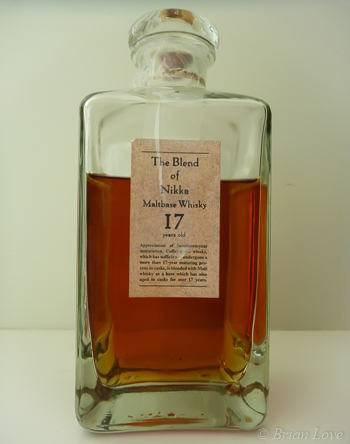 Nose: Blueberries, malt, brandy snaps, a candy note, nicely controlled oak, pepper and a hint of sherry. Water adds nougat.
Palate: Currants, brandy snaps, salt and pepper, mixed nuts, menthol, blueberry bubblegum, some ash and smoke. Water adds some toffee and assists with the balance and smoothness.
Finish: Works best with water and has impressive length. I'm talking 10 minutes and counting as I write up these notes. Pepper, menthol, blueberry, ash, smoke, tobacco, brandy snaps and some mouth coating oiliness.
Lat Word: Very heavily malt based and I would say on the Yoichi side. The nose is subtle and clean, the palate smooth and balanced with water and the finish impressively long and satisfying.
Rating: 87/100