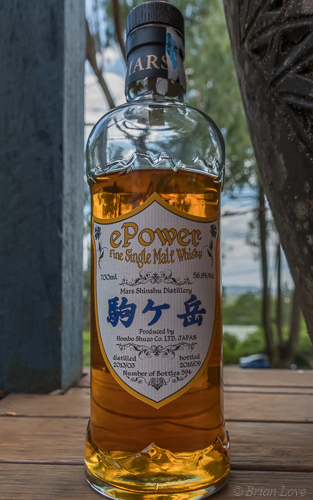 Nose: Banana, vanilla, toffee, pear flavored lozenges, lemon zest, wood chips, apricot juice. There is a fair amount of wood influence for a young whisky. Water adds shellfish and heather.
Palate: Tangy orange, nutmeg, cinnamon, paprika, banana, salt, spearmint. Water engenders this with a creamier mouth feel, adds chewy Allen's Minties, toffee and enhances the tangy orange.
Finish: Mint jelly, nougat, oak, leather and tobacco.
Last Word: American white oak matured whisky is a specialty of Mars Shinshu. They rarely disappoint and this well selected cask is no exception.
Rating: 87/100