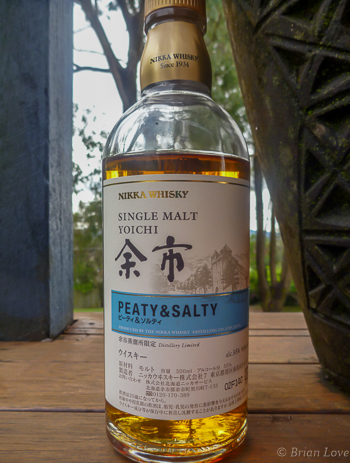 Nose: Caramel salted popcorn, earthy peat, salted peanuts, mushrooms, fishing trawler diesel exhaust, marmalade, blueberries, vanilla.
Palate: Very salty, possibly the saltiest whisky I've tasted and no problem for me as a saltoholic. Peanut brittle, salted caramel chocolate, mushrooms, the earthy peat, mint chocolate biscuits, cola, nutmeg, pepper, seaweed. Water brings out vanilla and toasted marshmallows. Where the nose is reasonably soft/subtle, the palate is big and bold.
Finish: Heavily salted pork crackling, earthy peat, peanuts, ash, toasted marshmallows, mint jelly, seawater.
Last Word: Pretty much gives you all it has from the get go so don't expect this to have many hidden treasures. One thing is for sure, I wish this was Yoichi's standard NAS single malt instead of what they are currently bottling.
Rating: 88.5/100