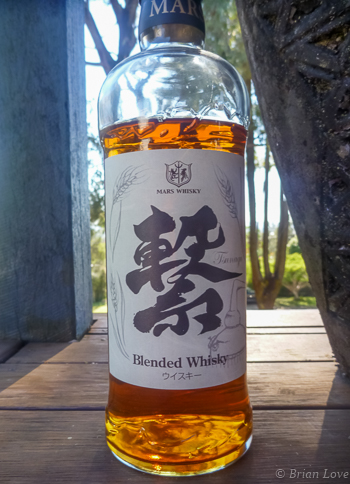 Nose: Raisins, stewed apples, figs, malt, marzipan, wood chips, rhubarb stalks, orange peel.
Palate: Malt, stewed apples with custard, marzipan, nougat, mixed herbs, chili, yeast, orange peel. Water adds camphor, butter and candied nuts.
Finish: Quite herbaceous, orange peel, camphor and fresh cream.
Last Word: A nicely constructed, smooth blend and worth a punt if you can get it at a decent price. This was bottled for Japanese department store chain Isetan.
Rating: 86/100