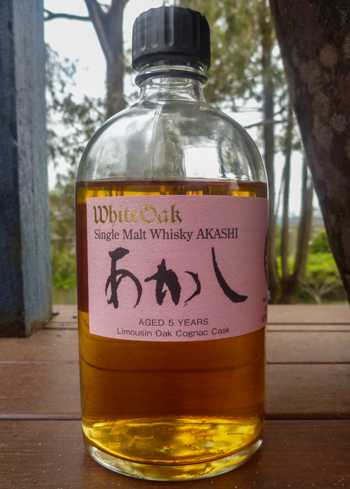 Nose: Honey, toffee, white grapes, white peaches, Rose(wine), pink grapefruit, dried pears. Water adds a floral note of heather.
Palate: Savory spices, puff pastry, raisins, Rose(wine), pink grapefruit. Quite prickly on the palate without water. With water more of the pastry, heather honey, pepper, apples, macadamias and the dried pears.
Finish: Puff pastry, baking spices, heather honey, apples, Rose(wine) and a little drying wood.
Last Word: To get the best out of this I diluted to about 40-43%abv. Probably different to most of the Japanese whiskies you might have tasted, I'd say more Scottish in style(yes I know there are a ton of different Scottish Whisky Styles). I quite like it after a liberal dash of water is added.
Rating: 84/100