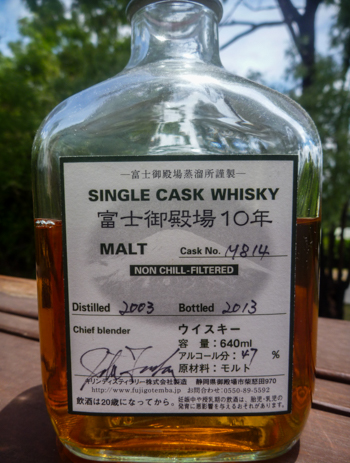 Nose: Apricots, dried pears, barley, lemon sherbet, vanilla, wood spice, ash.
Palate: Barley, dried pears, smoke, salt, ginger, spearmint, lemons, oregano, oak. Mouth feel it light and crisp. Water brings out almonds and thickens the body a little.
Finish: Minerals, lemon, icing sugar, spearmint, ash.
Last Word: Easy drinking, no off notes, not particularly bold or complex and comes off a little younger that 10 years old.
Rating: 82/100