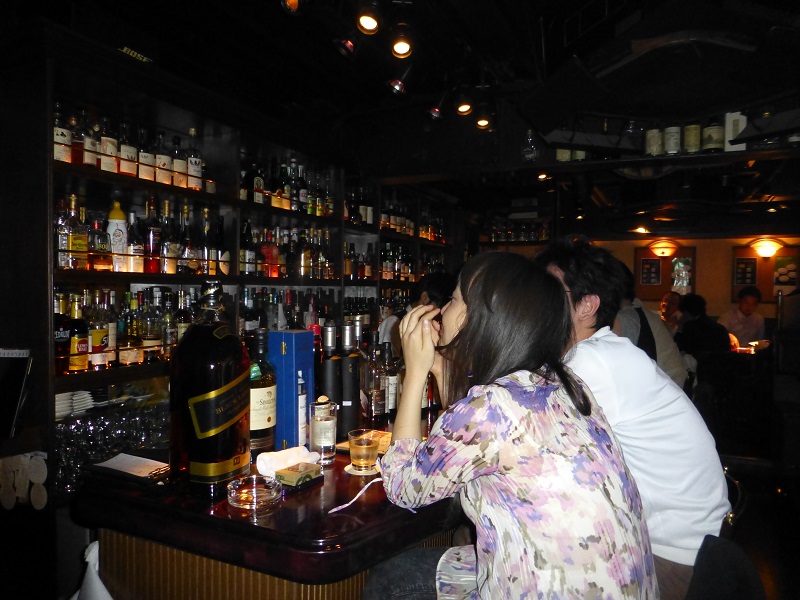 Day 11 and I decided the head back to Bar Hermit Regalo. Why, because when you are on a cheap thing stick to it I say. Basically stuck with 3 of the Ichiro's Card Series malts they have on their special price list at the moment and one that wasn't but had always wanted to try. That 4th one was the Ace of Spades 1st release. Even at the regular price of Y2500, this to me was still good value compared to many other bars. This Ace of Spades only had an outrun or 122 bottles so there could not be too many still floating around, at least not open and available at a bar that any adult can walk into off the street. There was a second release Ace of Spades with an outrun of 300 bottles, released in 2006 and bottled at 55.7%.
Tasted:
Ichiro's Malt Vintage 1986-2007 21YO Hogshead 58%
Ichiro's Malt Jack of Spades 1990-2007 17YO New Wood Finish #7002 54.2%
Ichiro's Malt Queens of Diamonds 1985-2007 French Cognac Cask Finish #9109 58.5%
Ichiro's Malt Ace of Spades 1st Release 1985-2005 20YO Spanish Oak Sherry Butt Finish 55%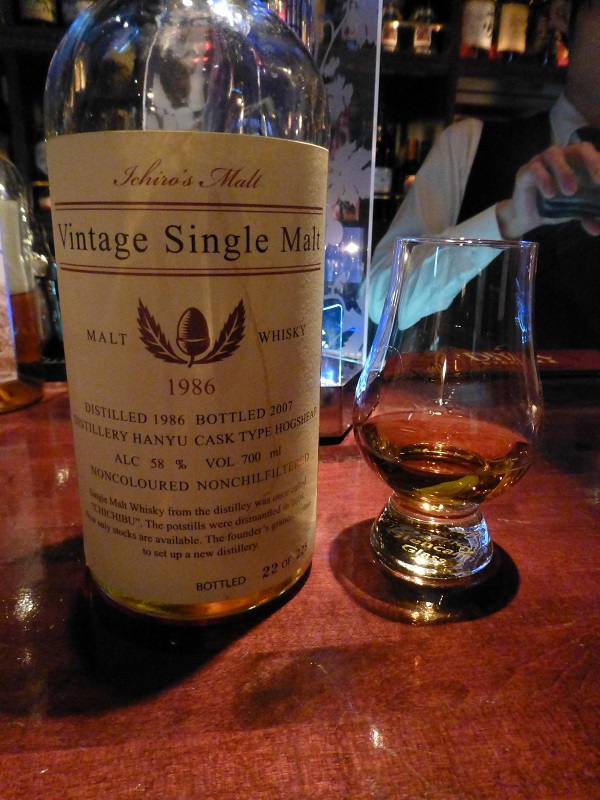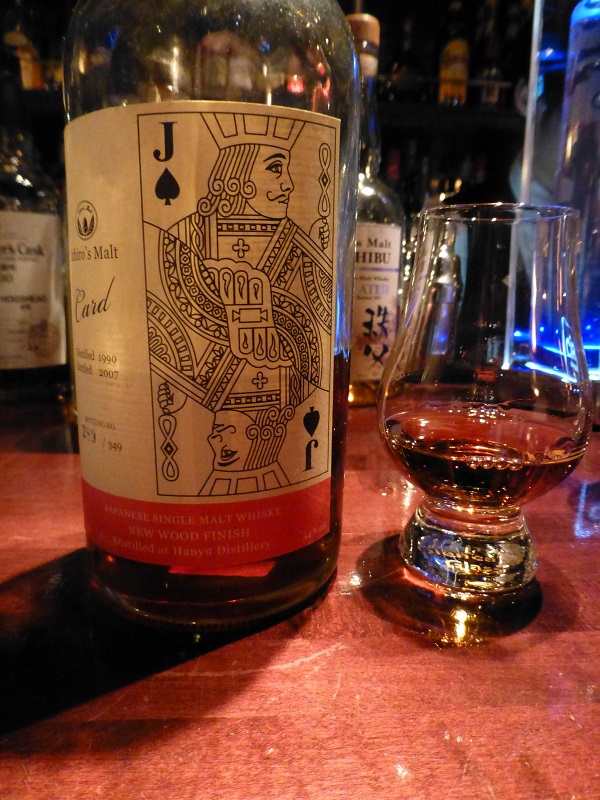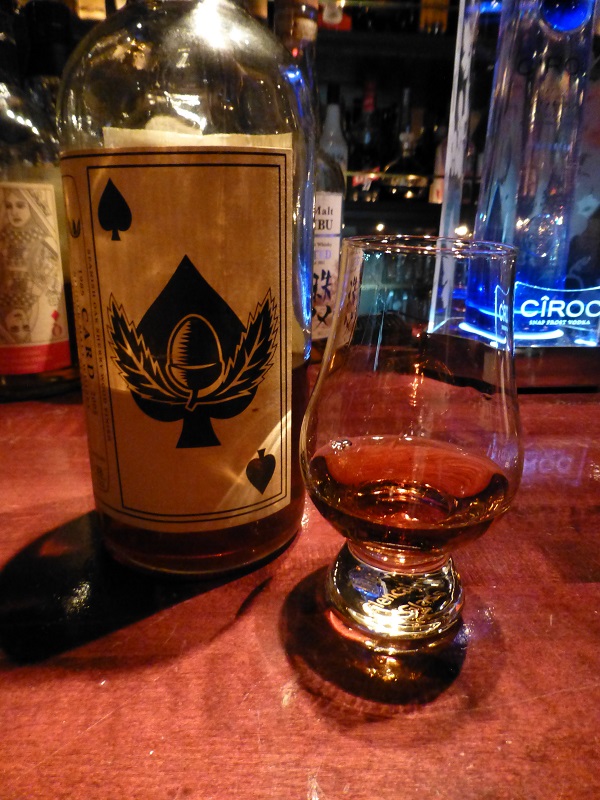 Day 12 had me tidying up my bottle purchases. Had a few pre ordered before I arrived in Japan and there was few more to buy.
So this is what I am taking home and a big shout to my family who are with me and agreed to be whisky mules giving up their own duty free allowances.
2 x Ichiro's Malt Hanyu 2000-2012 12YO Mizunara Heads Cask for Isetan 59.2%
1 x Yamazaki Single Sherry Cask for Isetan 1998-2011 #CU 70067 61%
1 x Yamazaki Heavily Peated NAS 2013 48%
2 x Karuizawa 12YO OB Hanshin Tigers Label 40%
1 x Karuizawa Colors of 4 Seasons 1st Release 2000-2012 #5329 64.2%
2 x Karuizawa Colors of 4 Seasons 2nd Release 2000-2013 #5173 64.8%
1 x Karuizawa OB 1966 21YO 43%
1 x Karuizawa Memories 1991-2013 21YO Sherry Butt #9106 63.7%
1 x Mars Single Cask 1990-2011 21YO American White Oak #902 64.7%
Not a purchase, but I also was kindly given a 180ml bottle of Yoichi Genshu Sherry and Sweet, Single Cask, Cask Strength.
Day 13 is leaving day. Evening flight back to Australia but we have to head to the airport just after 5pm. As most dedicated whisky bars don't open until 6pm, whisky drinking for this trip is done and dusted. Hang on, the try before you buy bar at the Isetan department store in Shinjuku opens at 2pm and they have a couple of Single Cask Japanese whiskies available to try that I haven't tasted before. Maybe enough time to sneak in 2 more………….