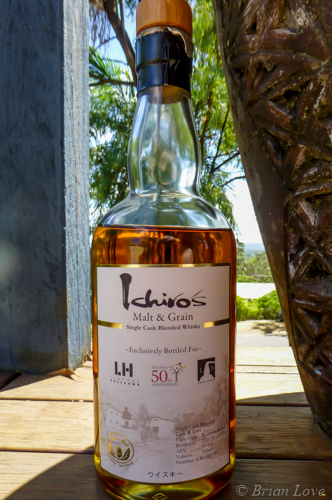 Nose: Needs a lot of water to reveal any nuances. Tequila like pepper. Barley, fresh cut timber, orange peel, apricot jam, hint of ash.
Palate: Without water this is an overpowering whisky. Big alcohol, big heat. Not cheap alcohol, just too full on. With water there is Brazil nuts, pepper, nougat, spearmint, barley and apricot jam.
Finish: All of the flavors fade quickly except for the pepper that coats the mouth and hangs on for an age.
Last Word: Too hard hitting at full strength, it takes a lot of water to bring this one to heel. Even then it is not a particularly complex or cohesive whisky.
Rating: 80/100
*Note: This one is was commissioned by Liquors Hasegawa to celebrate the 50th anniversary of Yaechika Mall at Tokyo Station.