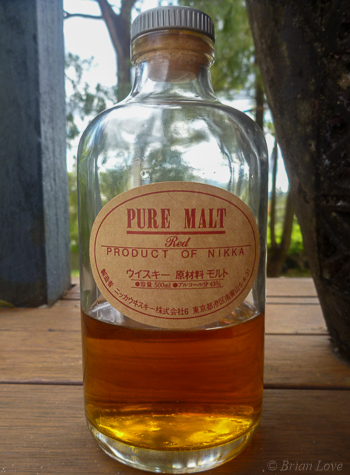 Nose: Cantaloupe, rose water, vanilla wafers, white peaches, fresh cut timber, pink grapefruit.
Palate: A bowl of mixed nuts, white peaches, peanut butter, there's both savory and herbal elements, strawberries.
Finish: Salt, nuts, herbs such as cloves and oregano.
Last Word: Not a whisky that is going to blow your mind but blended with a purpose to be lighter in style to accompany food or as a summer sipper and with an emphasis Miyagikyo Malt Whisky. If this was Scottish it would be a Lowland Whisky.
Rating: 82/100