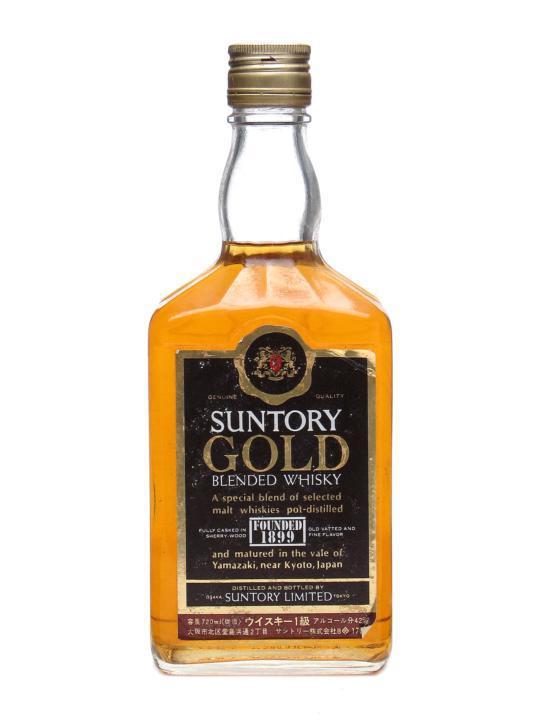 Nose: Not great. A little sherry and oak. Label says it was fully matured in Sherry casks. Doesn't taste like it. Also, plasticine, glue and cheap brandy.
Palate: A little better than the nose with bread dough, some lime and tangerine. Then ruined again by the plasticine and glue.
Finish: Bitter, with plasticine and, thankfully, short.
Last Word: According to The Whisky Exchange, this was bottled in the 70s. Not Suntory's finest hour.
Rating: 60/100
*This one may be a single malt as it was matured at Yamazaki and back in the day it was not unusual for Yamazaki/Hakushu single malts to be labeled as pure/blended malts.