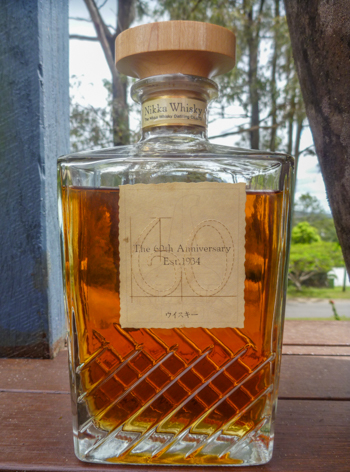 Nose: Banana mouse, brandy, blueberries, toffee, steamed corn cob, apricots, maple syrup, hint of orange, bay leaves.
Palate: Paprika, oregano, chili powder, chocolate coated coffee beans, mashed banana's, blueberries, toffee, old leather, dried tobacco leaves.
Finish: Oregano, pepper, dried tobacco leaves, fried banana, pineapple, bay leaves.
Last Word: The mainly sweet nose belies the herbaceous palate and finish that follows. A very smooth and approachable blended whisky, there should still be enough flavor and complexity to satisfy many. A little bit of Yoichi peated whisky in the mix to add a smoky element would not have gone astray.
Rating: 86/100