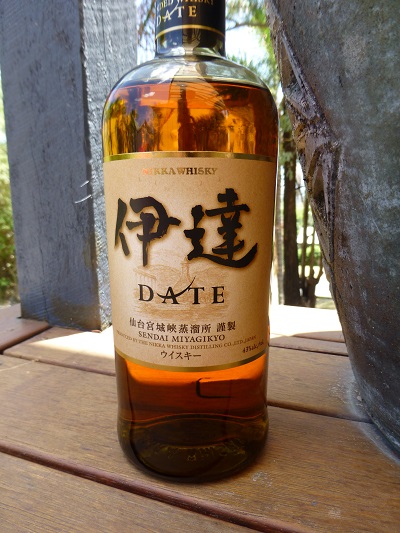 Nose: Apricots, cantaloupe, coconut, tea, toffee, bran, oats.
Nose: Big spices both savory and sweet make this seem bigger than 43%abv. Chunky malt, tea, toffee, peanuts, coconut, cereals. Leans towards malt rather than grain. Water brings out some classic Nikka bubblegum.
Finish: Malt, savory spices and cereals, Fades fairly quickly.
Last Word: A fine session whisky and great value in Japan at around AUD$30-35. The blend of coffey malt and grains makes for an intriguing and tasty whisky.
Rating: 85/100
* Here is an alternate review from Whiskies R Us http://whiskiesrus.blogspot.com.au/2013/01/nikka-date-blended-whisky.html