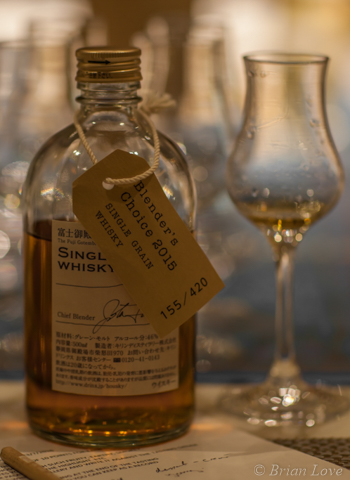 Nose: Light and smooth. Apple, butter, creamed corn, dried pears, honey, cinnamon.
Palate: Brown sugar, nutmeg, honey, buttered scones, dried pears, cinnamon and apple pie. Nice balance between fruits, spices and baked goods.
Finish: Sweet spices, dried pears and apples, pie crust.
Last Word: A smooth, well balanced single grain whisky that would pair well with a platter of cheese, dried fruits and nuts.
Rating: 84/100