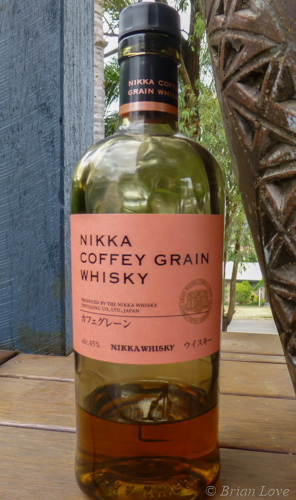 Nose: Soft. Caramel, lemon, grapefruit, mixed dried peel, hint of wildflowers.
Palate: Caramel, leather, sweet tobacco, vanilla, cinnamon, honey, brazil nuts, dried pears, red onion, herbaceous especially rosemary.
Finish: Good length. Herbaceous, dried pears, vanilla, red onion, leather and sweet tobacco.
Last Word: If you have tasted a few grain whiskies you will find this quite a surprise packet in regards to the depth and complexity of the palate. Very tasty and the spirit is of a high quality. Kicks Suntory's latest Chita Grain NAS whisky straight to the curb.
Rating: 85/100