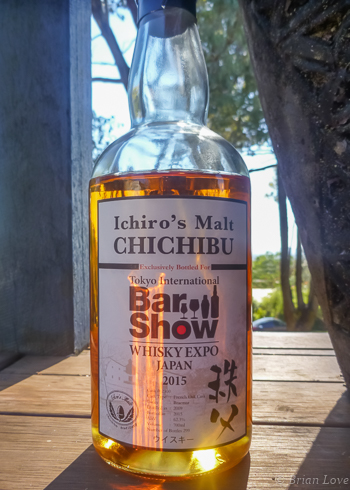 Nose: Cinnamon coated Danish apple pastry, apricot jam, ginger bread, toffee'd oak, pouch tobacco. A salty maritime not like fresh shellfish. After a while a floral note, even more so with water added.
Palate: OK, while there is some big spicy punch on the palate there is zero burn on the way down which speaks of quality distillation. There is the Danish apple pastry, Krispy Kreme original glazed donuts. The spices are a cross between baking spices of cinnamon and nutmeg and some ginger and pepper heat. The peppery spice then mixes in with some salt. Water brings out Maltesers and tangy orange.
Finish: Starts out with the the salt and pepper combo, nutmeg, Maltesers, then leather and pouch tobacco. This finish is loooooong, the pepper and salt bounces back after 5 minutes with a vengeance with just enough toffee/malt to balance. A Yoichi like Chichibu in many ways. Impressive!
Last Word: This is the most complex Chichibu I've tried and amazingly so for only 6 years old. My new favorite Chichibu! Recommended!
Rating: 89.5/100